Scott Warnock has a nice survey of the coverage of the SAT in his most recent When Falls the Coliseum article.
I'd read the NYT Mag piece he references…and was impressed and hopeful…but hadn't read much else. His survey is worth a read…although it won't fill you with excitement for the future.
This moment is a compelling bookend…when we were really getting underway with Waypoint the changes to the SAT promised an increasing focus on writing instruction.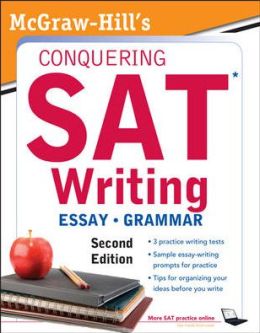 That didn't happen, at least as far as I could see…Maybe more test prep / tutoring sorts of writing instruction. But writing embedded in the curriculum, authentic writing assignments, continue to depend on the kindness of dedicated teachers. That is, the people who value writing are committed to it, whether Comp instructor, English teacher, or Physics prof.In the same 10 year period, writing in the workplace has become, arguably, exponentially more important than it was in the 90s and before.
Those who can write, rise in the information economy. I am constantly impressed by the skills of the clever people around me…marketeers, programmers, lawyers, product managers, college grads, high school grads, PhDs.
Where did these skills come from? The bulk of the first-year students I taught at Drexel were no where near as advanced or capable. But maybe the top 25% of them continued to learn (through reading & writing, not so much direct instruction) and by the time they graduated were 5x better (2x ?) than what I saw in their first year…And those who plateaued? Maybe they're "stuck" in lower-level positions…or find a rewarding home outside of the highly verbal/literate world of information work. I certainly see a fair number of these plateaued writers in the application letters for open jobs – many are embarassing and route the candidate into the trash can. That's an authentic assessment, but there's no feedback to the author.
The importance of these writing capabilities are largely lost on companies. There is lots of "leadership training" in the corporate world. But moving/motivating people through the written word isn't typically an important piece of that training. Writing skills are the part of the "Competency Iceberg" you can't see…
The natural filtering process, though, is very visible. Those who can't write stand out very clearly, and you don't need an automated AI exam scoring machine to tell you this.
Perhaps this is why graduate degres – in any subject – are important. Graduate school, in almost any discipline, is reading and writing intensive. The combination of time (learning through osmosis) and intense scholarship help hone and finish competent writers.
So the need for writing assessment is crucial, but it isn't happening in formal education.
But it does happen. Portfolios? Most of us have one. It's called LinkedIn. And you can tell an awful lot about a person from seeing how they present themselves (or don't), including whether the graduate degree they have is a complete joke.